The Rock Gods has set up an account for members to use free of charge. This may seem like a burden at first but it helps the site to run smoother and keeps the page reload speeds from lagging too much. For those that have never used Photobucket it is a very easy and painless way to store large quantities of photos and videos. You can either create your very own account or you can use the Rock Gods one. If you want to use the Rock Gods Pm either Big Blue 89 or Mr. Rockape or Scrub for the password as it is needed to upload new pictures. If you follow the link you will notice four main categories: All other, Fabrication, Tech and Trails. Upload appropriate photos to these areas. Under trails I would prefer a subcategory be created for the trail in question.
To upload an image
1. Click on link.
2. Click on subcategory you want the pics to be in.
3. Log in
4. Enter password
5. you see a box that says choose an image. Click on Browse.
6. Click on picture you want.
7. Click upload.
Note you can click on add more images and it will add more boxes.
To add an image to RockGods
1. Once image has been upladed click on img under picture and cut and paste to rockgods.
2. It shows as a link in the message portion but once you hit reply the picture appears.
Doing it this way allows you to add as many photos as you want and you can add tect under the photo if you want to describe the picture.
See example: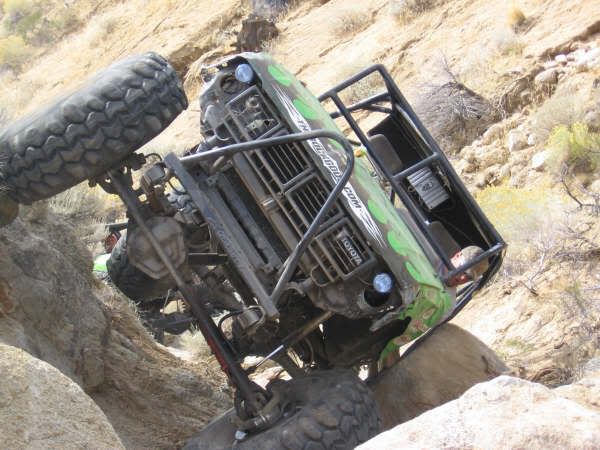 This photo was upladed from photobucket and then I typed this text after the link....bla bla bla easy as Pie!!!!
Any questions or problems please do not hesitate to ask Big Blue 89!! Do it a couple of times and you will find out that it is easier and faster. Also you can reuse the same photo over and over without havin to rename it!!! We will still host the 35% section photos thru the site as Photobucket frowns on those kinda pics so just do your best to keep it clean. Enjoy and thank you for your understanding!