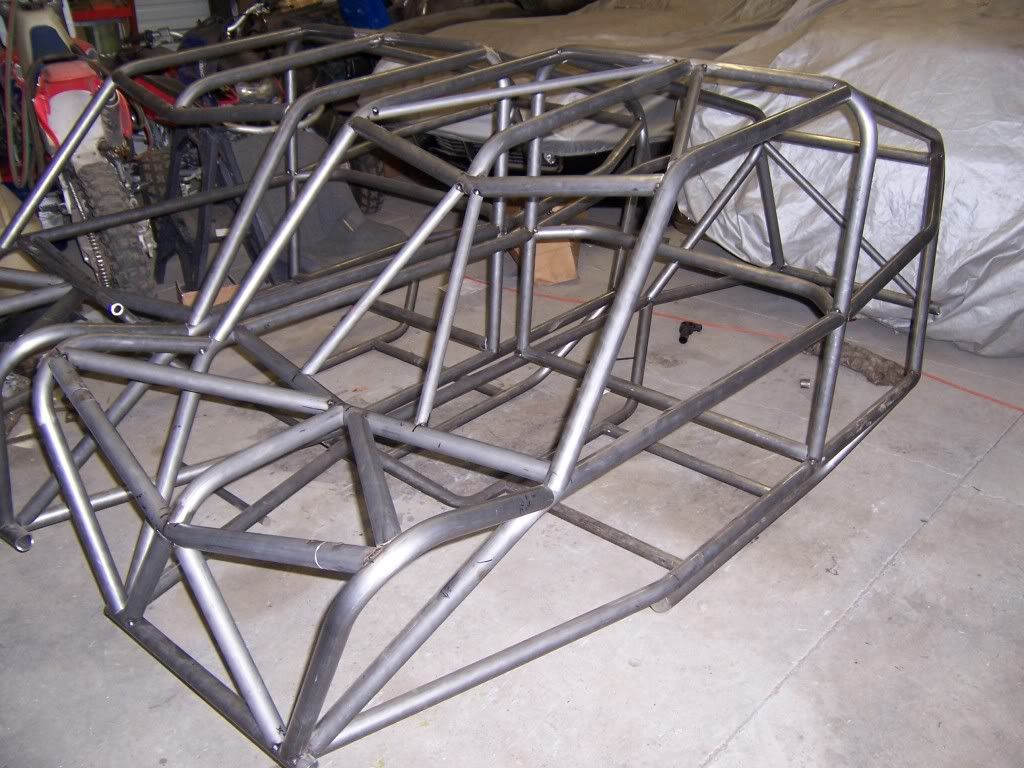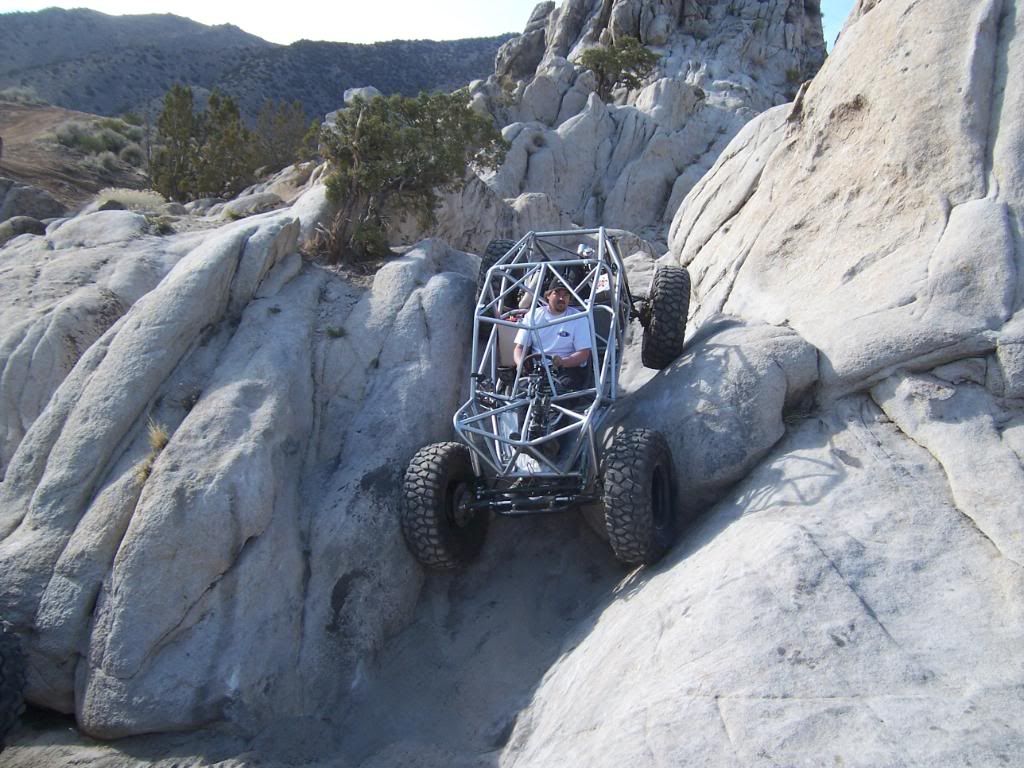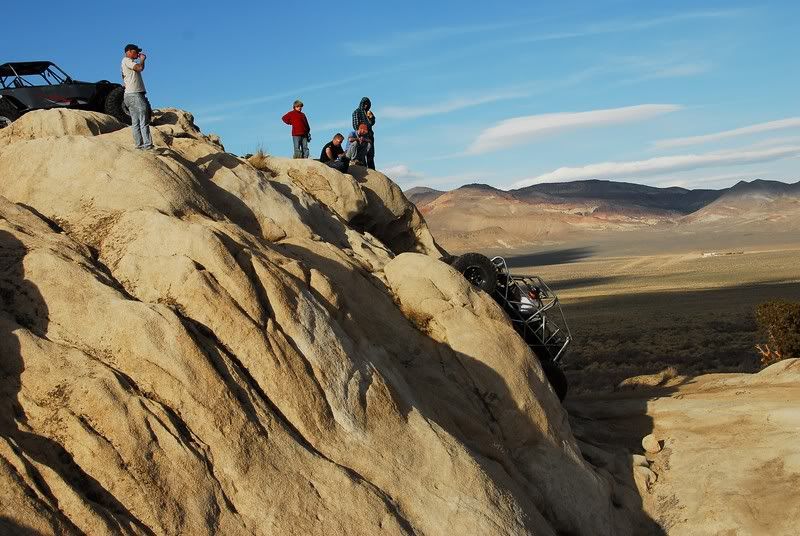 The Lo-budget Pimpin design was an Idea I had to build a small capable buggy with a little bit different drivetrain and axles that would give you the features of a buggy that cost quite a bit more.
Features:
Simple drivetrain Honda Dohc 1.6l ZC/automatic transaxle with a crawl ratio of 62:1(with 5.29 geared diffs)
Four wheel steering,made possible by using two toyota front mini truck axles.
Light weight due to the small chassis(only 8'3" long and 38" wide),engine and transmission combo and light toy truck axles.
Great visability due to the rear engine design.
Easy to drive since there is no transfercase(all contained in the honda transaxle).
NOTE: I dont build turn key rigs currently,just chassis's and many of the parts needed to complete a build.
Price.
Chassis:
Fully welded chassis(1.5" .120 DOM) that includes all chassis side link mounts already welded in.
As well as the custom panhard mount,axle upper link bracket for the axle side,that comes contoured for a toyota mini truck front axle.
$3750+shipping
Options:
motor mount kit(this will be all the mounts needed to install a dohc ZC Honda 4 cylinder as well as the 88-91civic automatic trans axle.
$350-(IF ordered at the same time as the chassis I will install on the chassis for no extra cost)
Disassemble transaxle and weld differential,reassemble-$175 (on you supplied trans axle).I may be able to supply transaxles already modified for $550+shipping
Engines-
Since I dont really have anyone I currently get engines from on a regular basis I will just refer you to a supplier I have had great luck with...
http://www.hmotorsonline.com/shop/sc...age&item=30022
Wiring Harnesses-These are custom built just for this application and even included the switch and button to start it with.After everything is plugged in all you need is a constant power and negative hook-up,its really that easy!!! $700....
With a pair of toyota axles(rear housing has to have the ends cut and turned,the cover cut off and flipped 180 deg and the third reinstalled in the now upside down housing in its normal orientation),some off the shelf lower link brackets you could have this a roller in a weekend.
Any questions will need to be directed to my questions thread...
http://www.therockgods.com/forum/showthread.php?t=8503
or you can PM me directly.....